It's never too late to change a bad habit ... or adopt a new good habit!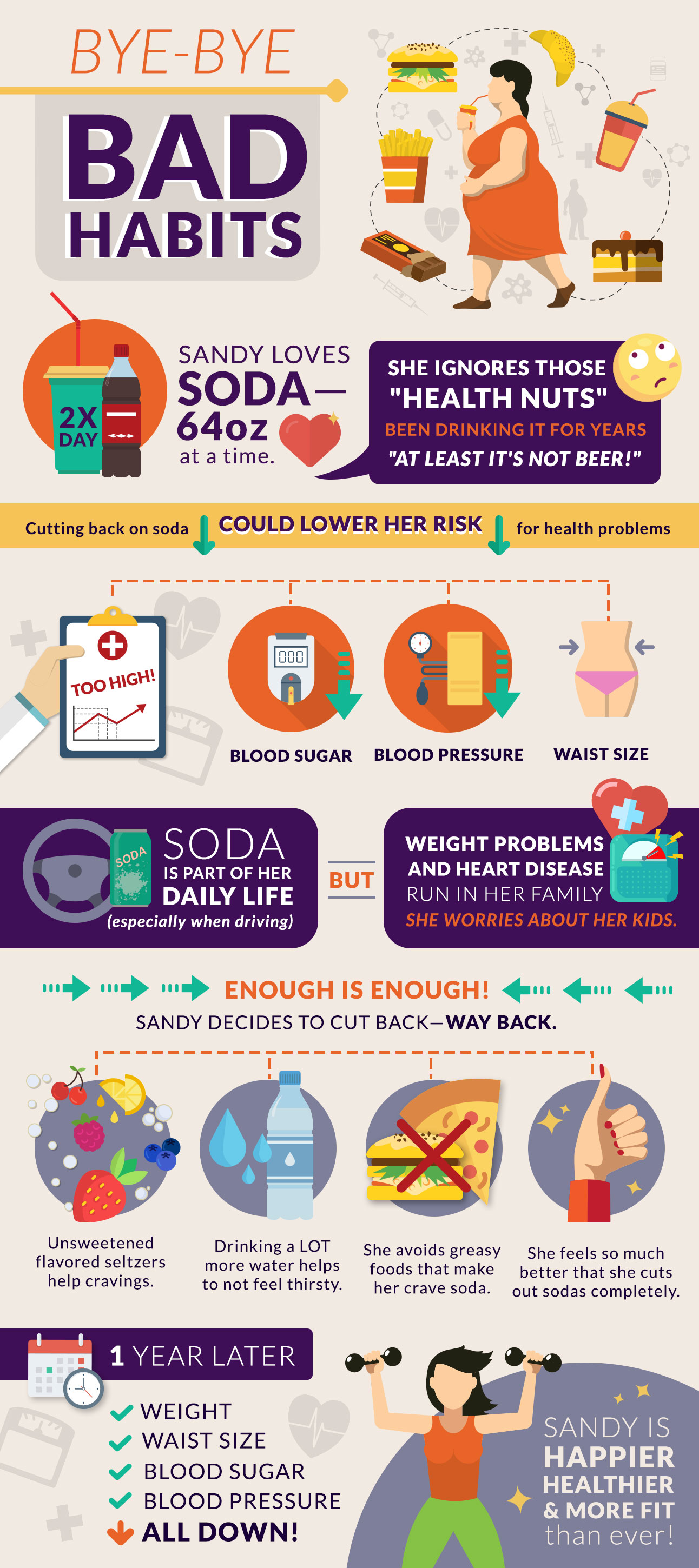 Never miss a post.
Subscribe now. Know when we publish our latest articles on health literacy, gamification, and healthcare.

Press Release Contains Few Specifics
On January 30th, three American business giants announced a partnership "to address healthcare for their U.S. employees, with the aim of improving employee satisfaction and reducing cost." The three companies – Amazon, JPMorgan and Berkshire Hathaway – are known for innovation and it's clear that the scale of their partnership could be a disrupter to the healthcare industry.
But with few if any specifics around what the three companies would actually build or create, the buzz created by the announcement quickly led to more questions.
From the press release…
"The initial focus of the new company will be on technology solutions that will provide U.S. employees and their families with simplified, high-quality and transparent healthcare at a reasonable cost.
Tackling the enormous challenges of healthcare and harnessing its full benefits are among the greatest issues facing society today. By bringing together three of the world's leading organizations into this new and innovative construct, the group hopes to draw on its combined capabilities and resources to take a fresh approach to these critical matters."
The lack of specifics didn't deter media outlets, industry experts and elected officials from making speculations.
At Vox, Dylan Scott suggested the announcement might mean that the companies would become self-insured and "take all the administrative responsibility of running a health plan, rather than contract it out to a third party."
Sen. Bernie Sanders (I-VT) who is no stranger to promoting out-of-box solutions for health care interpreted the announcement differently and wondered if this could be the start of some businesses embracing the changes for which he's been advocating.
"Could this be the beginning of the American business community understanding that a not-for-profit Medicare for All, single payer system makes sense not only for the average American, but for the business community as well", Sanders Tweeted.
At CNN Money, Tami Luhby speculated that Amazon could utilize its expertise and experience in optimizing distribution and supply channels.
What is known is that the yet-to-be-named initiative/company is being spearheaded by Todd Combs of Berkshire Hathaway, Marvelle Sullivan Berchtold of JPMorgan Chase and Beth Galetti of Amazon.
Look for updates here as more information is released.
Never miss a post.
Subscribe now. Know when we publish our latest articles on health literacy, gamification, and healthcare.

Changes in Guidelines Affect Millions
In hopes that patients will talk to their doctors about high blood pressure and possible treatments sooner, heart experts have changed the guidelines for the condition. The changes will greatly increase the number of US adults who have high blood pressure.
High bold pressure is now defined as a reading of 130 over 80 and above. Previously a reading of 140 over 90 and above was the definition of high blood pressure. This is the first time in 14 years that the definition has changed.
With the change in guidelines, the percent of US adults living with high blood pressure increased to 46% from 32%. That is nearly half of all adults. And younger adults – those under 45 – saw even bigger increases.
Many people live with high blood pressure and don't know it. Getting a blood pressure reading by a health professional is the only way to know for sure – there are usually no signs or symptoms. Some symptoms may appear if blood pressure rises or falls quickly:
Dull headaches
Dizzy spells
Unusual nosebleeds
High blood pressure can be deadly if not treated, so it is important to take a diagnosis seriously. Lifestyle changes can help control high blood pressure:
Don't smoke or use other tobacco products
Limit use of ibuprofen and aspirin
Keep a healthy weight
Exercise regularly – try to get it 30 minutes of moderate exercise five days a week
Talk to a health professional to get more information about high blood pressure.
Never miss a post.
Subscribe now. Know when we publish our latest articles on health literacy, gamification, and healthcare.

The Perfect Snack for Fall
Popcorn is an addictive snack, but it's often loaded with extra fat and sodium. This recipe starts with air-popped popcorn and adds a hint of sweetness from cinnamon – making it a perfect snack for chilly, cozy fall evenings in front of the fire. You'll want to make extra to share.
Cinnamon Popcorn
Serving size: 1 1/4 cup
Makes 10 servings
Ingredients
12 cups popcorn (air popped, with no salt or fat)
2 tablespoons light brown sugar
1 teaspoon ground cinnamon
1/4 teaspoon salt
2 tablespoons butter, melted
Instructions
Combine brown sugar, cinnamon, and salt in a small bowl. Place popcorn in a large bowl and drizzle with butter; toss to coat. Sprinkle popcorn with sugar mix and toss well.
Nutrition
Calories 65, total fat 3 g, sat fat 1.5 g, mono fat 0.7 g, poly fat 0.2 g, protein 1.1 g, carbohydrate 9.2 g, fiber 1.3 g, cholesterol 6 mg, sodium 47 mg, calcium 6 mg
Never miss a post.
Subscribe now. Know when we publish our latest articles on health literacy, gamification, and healthcare.

Recently Sean Parker, the first President of Facebook, issued some harsh criticism of social networks in an interview on the website Axios. He claims they work to exploit "a vulnerability in human psychology" and that those networks will eventually "consume as much of your time and conscious attention as possible."  He claims the networks do this by creating a system to generate addictive loops that "sort of give you a little dopamine hit every once in a while, because someone liked or commented on a photo or a post or whatever."
That "social-validation feedback loop", as Sean called it, is very powerful and used by all of the major social media sites which continue to grow and consume our time and attention. But what if we could take those same techniques Facebook used to grow to over 2 billion active users a month and applied them to something positive, like health education?
Recently, Tom Chamberlain, PharmD, CEO and Founder of EdLogics gave a presentation to the Global Action Summit on the Gamification of Health.  In his presentation, Dr. Chamberlain described various types of gaming technologies, such as Video Games, Mobile Apps, Virtual Reality, Augmented Reality and Interactive Learning, and how they are being used in the medical field
Chamberlain went on to discuss the key principles of gamification including instant rewards, milestones, status and competition and described how a "little dopamine hit" is generated through playing these games and through the use of gamification techniques.
Driving engagement and facilitating behavior changes are the "holy grails" of health improvement programs. If we can get individuals, employees, plan members, and/or communities more engaged in understanding and acting on their own health, we can see vast improvements in a population's health and lowered costs. This is why the area of gamification is so exciting.
EdLogics is applying this "social validation feedback loop" to the problem of health literacy – the major issue associated with poor health outcomes and higher costs. It's pretty clear that if a person does not understand their health, their health issues, the healthcare system or their health insurance, they won't be able to maintain or improve their health, select the right provider, adhere to treatment, or more.
These approaches are not just fun and games when it comes to health, they are using real science in an effort to drive behavior change and improve one's life.
If you'd like more information on the EdLogics platform for your employees, health plan or as a broker/consultant, please use the contact page.
Never miss a post.
Subscribe now. Know when we publish our latest articles on health literacy, gamification, and healthcare.